Prompt:  a restaurant, a couple at a fancy dinner—a man gets down on one knee and then the girls throws up in his lap.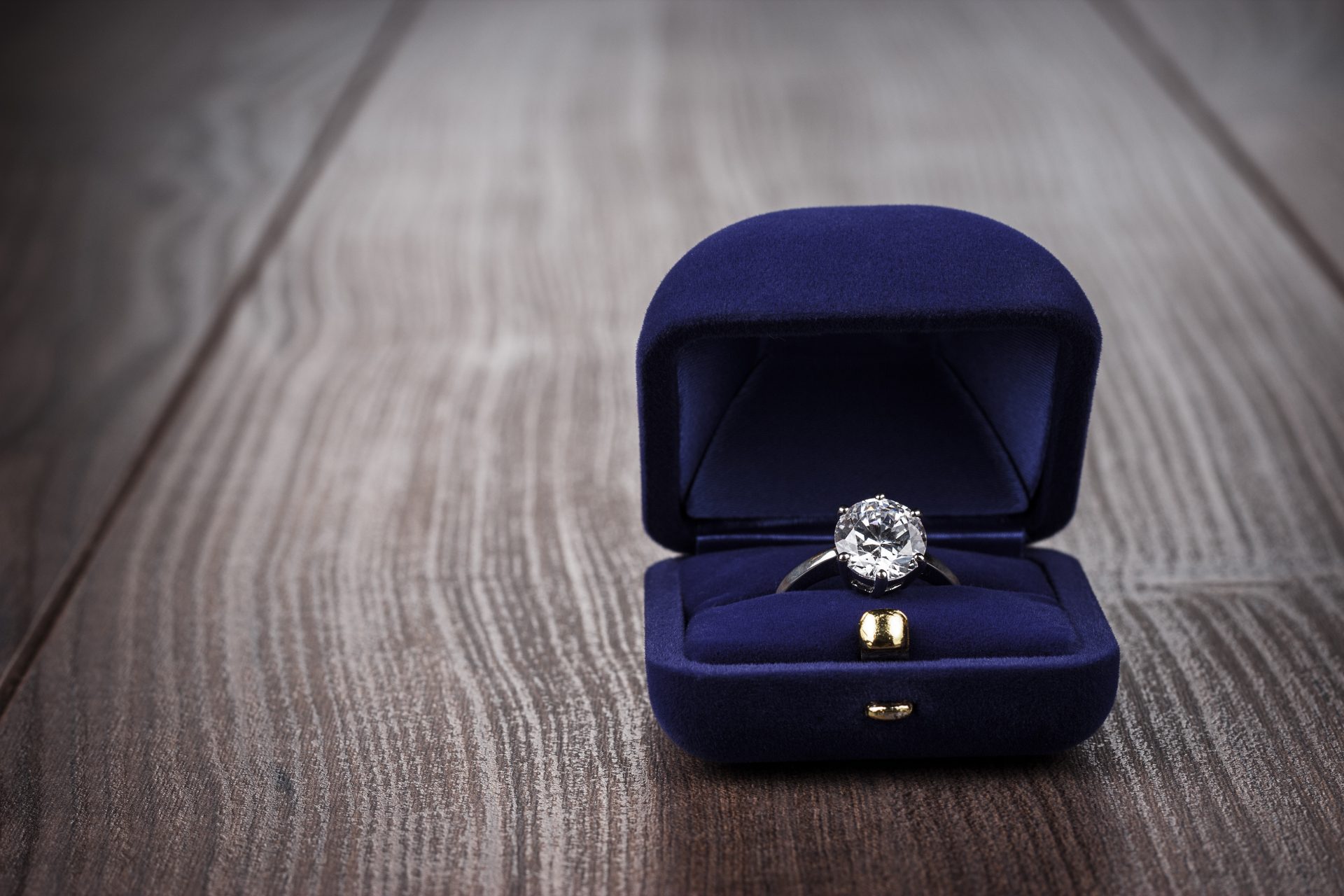 Jack's leg was so twitchy that he was afraid June would notice. The wine had already been poured, he was just waiting on the creme brûlée.
Finally, the waiter appeared, placing the white ramekins in front of each of them. With a wink, he retreated, but stood close enough to watch. Everyone loved a proposal.
June looked down to see her dessert was surrounded by rose petals. A warmth that started in her stomach rose as a blush to her cheeks. She'd been waiting for weeks for Jack to propose. The butterflies in her stomach were fluttering like crazy. She took a deep breath to settle.
By the time she looked up, Jack was down on one knee, holding open a small box with a glittering ring inside. "June, I want to spend the rest of my life loving you. Will you marry me?"
June, overcome with emotion, couldn't find any words, but as she leaned forward to say yes, her gorge rose, pushing insistently to escape. Unable to contain it, June vomitted her dinner, turning her head at the last moment to avoid the ring and Jack's face. A moment of silent shock filled the dining room. Then the room erupted in motion: waiters coming to June and Jack's aid, other patrons backing away in case it was contagious. Jack whisked away into the bathroom to clean up and Jill left crying on her chair, the perfect ring in tiny box forgotten on the table.  (246 words)